Skip to Content
Comprehensive Training That Sets You Apart from the Competition
Are you interested in getting your Commercial Driver's License? Do you want a stable, promising career? Advantage Driver Training provides you with all the necessary training to not only obtain your Commercial Driver's License but also to become an excellent, safe professional in the commercial trucking industry. Based in Joliet, we serve the Chicagoland area, including the surrounding suburbs: Aurora, Bolingbrook, Romeoville, Plainfield, Naperville, as well as the Greater Chicagoland Area.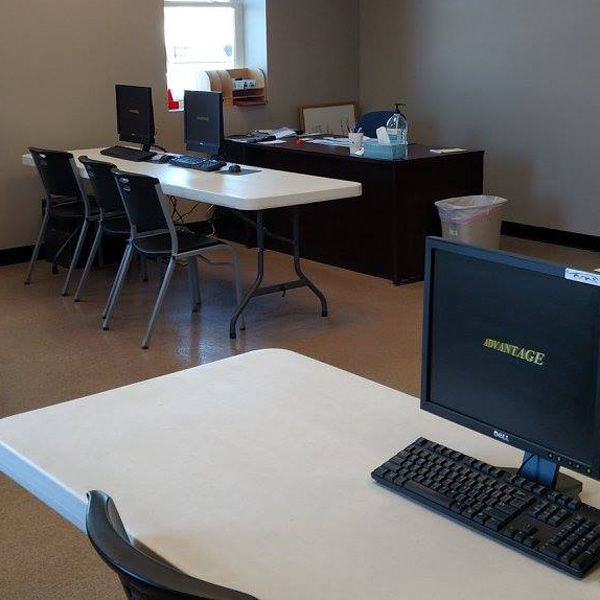 Our CDL training is hands-on, personalized training with a 5:1 student-to-teacher ratio as required. We allow you to learn at your own pace and you will final test at our 23 acre campus with a "Secretary of State" examiner in the same tractor/trailer rigs you've been training in.
We offer and include a commercial driver's computer training/assistance in how to take and pass the "CLP" (Commercial Learners Permit) tests at the "Secretary of State" facility. Our more than 100 years of combined driving experience will help you pass your CDL test with flying colors!
Earning your hazardous material endorsement is easy with our superb training. We help you set yourself apart from the competition and increase good job placement!
On the first Wednesday of each month at 5pm-7pm we conduct "Haz-Mat" ELD training complete with a "Certificate of Completion" to present to the "Secretary of State".
Call 815-725-5581 Re: Fee and Registration
To help you learn in the best possible way, we utilize instructors teaching you hands-on in full "semi-truck" rigs.
Do you have a busy schedule? No problem. We offer flexible night classes so you can earn your Class-A Commercial Driver's License at your own pace and schedule. (Subject to availability) Call Mike at 815-725-5581 to register.
Refresh your Pre-Trip and driving skills as needed to maintain a current CDL-A license as well as a current medical card. Our 40 hour refresher course is accepted by most all trucking companies, such as NFI, Werner, Swift and Schneider to name a few. A "Certificate of Completion" is issued at the end of the course for you to present when applying for new jobs.
Convert your Commercial Drivers License to an Illinois CDL.
"We can make it happen fast."
Upgrade to a CDL-A License if you have a Lower Grade Drivers License such as a "B" License.
We offer programs that fit your needs, your lifestyle, and your preferred style of learning. Contact our Chicagoland commercial driver's license school at 815-725-5581 to get started!
100+ Years of Combined Truck Driving Experience